Science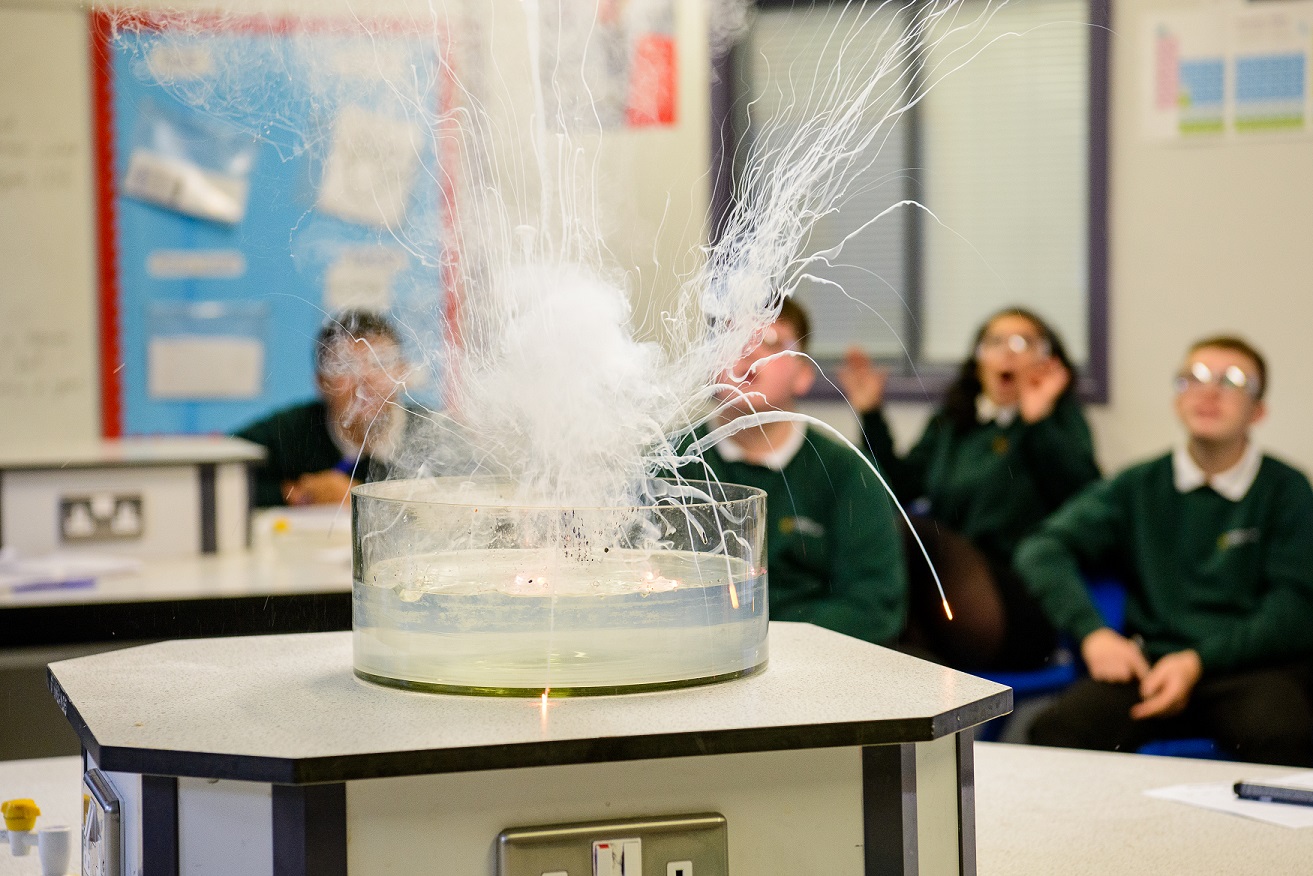 Here at Woodlands, our aim is that all pupils will make progress and achieve a qualification in Science that is relevant to them. This is achieved through the use of varied teaching strategies such as practical investigations, modelling, group work, discussion, debate and play.
KS3
The aim of KS3 Science is to arm pupils with the enthusiasm, skills and the background knowledge to successfully complete a qualification at KS4. Pupils will cover Biology, Chemistry and Physics topics in line with the national curriculum. This will include genetics, ecology, forces, energy, chemical reactions and Earth science.
KS4
In Key stage 4 the pupils will complete at least one qualification chosen specifically for their needs.
Qualifications include the AQA Combined Science Trilogy GCSE. Students completing this route will achieve 2 x GCSEs studying a wide range of scientific topics across Biology, Chemistry and Physics. The topics include evolution, anatomy, cell biology, magnetism, radiation, electricity, the periodic table, quantitative chemistry and atmospheric chemistry.
Depending on the requirement of the individual pupil other routes are available in science which include the AQA Entry Level Qualification, which can lead to a GCSE in a single science such as Biology, or a BTEC in Applied Science.