English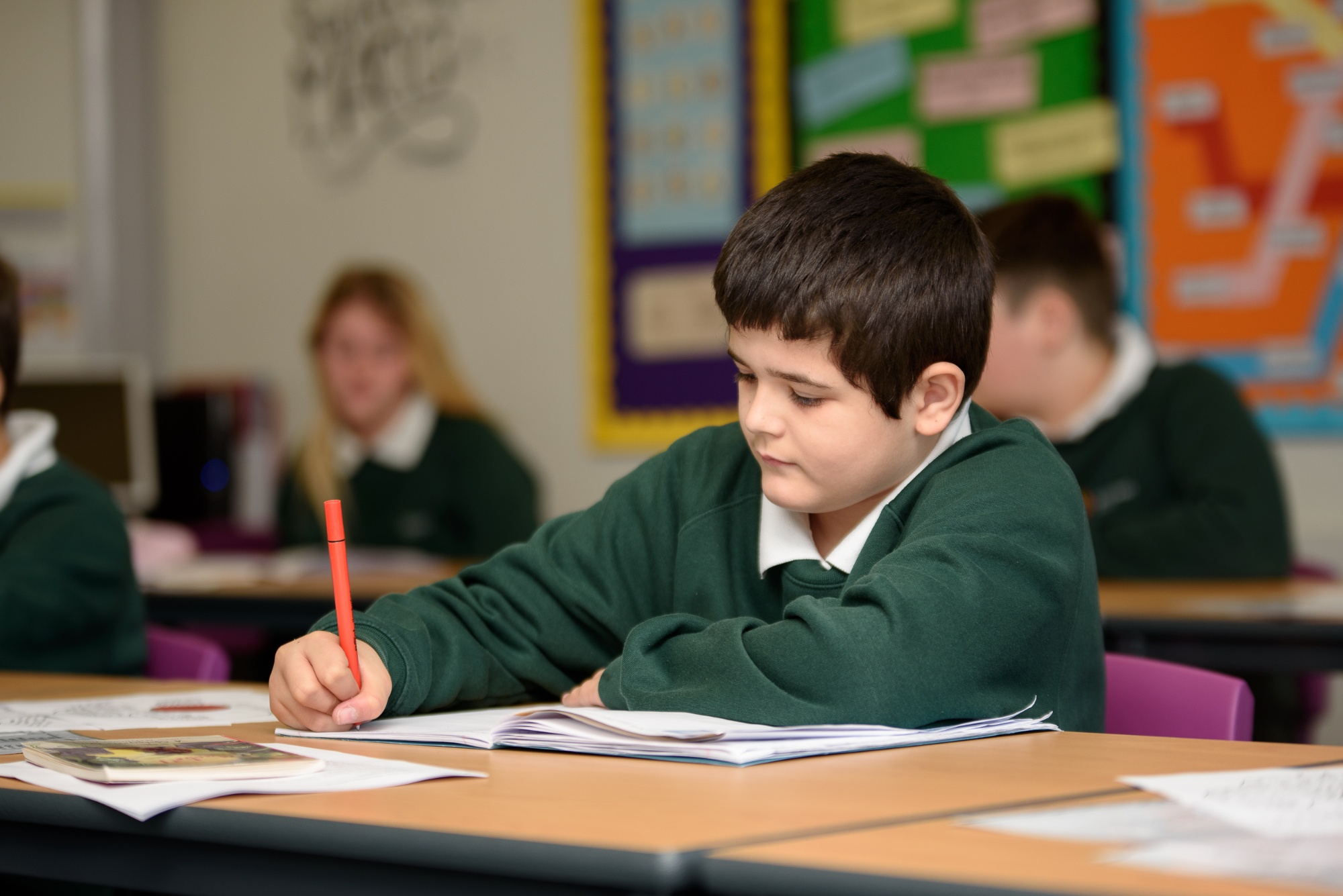 In English, pupils encounter and explore a wide variety of fiction and non-fiction topics, texts and stimulus material. The development of Literacy skills is an integral part of every English lesson and, during their time in Woodlands, pupils will develop confidence and independence with the full range of oral, reading and writing skills, preparing them to be tested on these in the English Language GCSEs as well as preparing them for future life and the world of work. English Literature is embedded into each year's work and this includes the study of a wide range of important and stimulating texts including contemporary and heritage novels, poetry and plays. The skills they learn in English are essential, transferable skills they can apply across the curriculum and elsewhere in their lives. The curriculum for English at Woodlands School has been put in place not only to build upon their knowledge and skills in the English language, but to also address the social disadvantage pupils have. Each part of the curriculum addresses reading and writing skills but also that of real-life experiences, opportunities and experiences. The intent of the curriculum is to provide pupils with the opportunity to increase their cultural capital through a range of material so that they are prepared for adulthood and able to achieve in life after Woodlands.
Key Stage 3:
Pupils at Woodlands school follow the National Curriculum whilst addressing their social disadvantage in an effort to combat their gaps in their knowledge and skills, as well as their lack of understanding the real world. Pupils will develop into explorative, conscientious and articulate learners who are able to talk confidently in formal and non-formal situations.
In Year 7 pupils are taught in a transitional nurture group before moving into Years 8 and 9. Throughout key stage 3, pupils will read, study, talk and write about a wide range of fiction and non-fiction texts and genres. They will be taught to develop their creative and transactional writing skills for different purposes, audiences and effects. Pupils will complete assessments in writing, reading and spoken language as well as through reading tests with Accelerated Reader at the beginning of every term. Units of work all support the development of pupils' Literacy skills in line with the National Curriculum for English.
Key Stage 4:
Nearly all pupils will study for and obtain the two separate GCSEs in English Language and English Literature via AQA or Eduqas exam board. Year 11 work will develop pupils' skills in the three strands of English Language: Speaking and Listening, Reading and Writing in preparation for the GCSE assessments and final exams which come at the end of Year 11. Within the English Literature course, pupils will study three set texts in depth as well as develop their ability to interpret and compare poems from the GCSE anthology as well as unseen poetry.
Examinations:
At Key Stage 3 and 4, pupils are tested each term using Accelerated Reader to determine their reading age and also complete tests using YARC. At Key Stage 4, there are two final examinations for GCSE English Language and two for GCSE English Literature and these are sat in the summer of Year 11. Pupils will also complete examinations in Level 1 and 2 Functional Skills for English in Year 10 and 11.
Revision Links: