Helen Reidy Staff Profile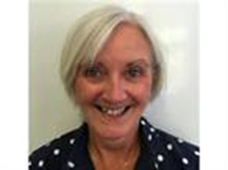 Helen is a practitioner with over 40 years of teaching experience. She has taught primary and secondary pupils, both in the maintained and independent sectors.
Helen initially qualified as a teacher with a specific specialisation in early years and SEND, and worked in London. In 1989, following a move to Shropshire, Helen founded and successfully ran a pre-school nursery for 25 years, as well as part time teaching. During this period, she also studied for the RSA Dip.SpLD and the Post Grad Certificate in ASC. These two post graduate awards qualify her to assess, support and teach pupils with specific learning difficulties and autistic traits.
Until recently, she worked as a SENDCo in both an LA primary school and an independent girls' school, assessing, advising and providing schemes of work, interventions and direct support for pupils.
In 2013 Helen began working with Woodlands Outreach as a specialist advisory teacher, and continues to work across the different sectors of the service – Learning, SEMH and Autism. Through independent work and research, she also has an active interest in, and understanding of, the sensory difficulties facing pupils on the Autism Spectrum.